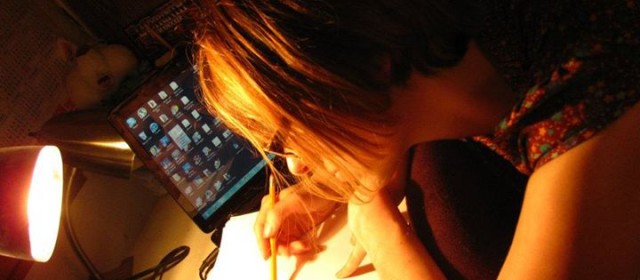 2/8/2016
Well folks, I once warned you this moment would come… I'm bringing The Blog back. Perhaps this time I'll do things a little differently. Most likely not. As long as there aren't really any readers I can keep on doing whatever the hell I want. And honestly I've always just wanted this blog to be my own Hunter S Thompson/Jack Kerouac style exaggerated diary. I wanted to showcase my own personal example of how to view life as an adventure. Admittedly even I have the occasional slow week, or feel like doing something different, or feel there is something worth reviewing from a more journalistic angle. I will still make occasional review posts, and even possibly start writing some blogs about the writing process itself, maybe.
For The Blog 2016 I've decided to set some small goals for myself. The number one being to post at least one blog once a week. I believe this is doable. Shit, I can post a one paragraph if I have to.
I will admit to you there are some difficulties. For example we do not have wifi in this apartment. No dial up either (if that is still even available these days). Nope, we don't have any internet here. For some time we did not have electricity. We relied off a power cord from the upstairs neighbor, which was limited and honestly a hassle. (My next blog post will attempt to catch you up on my life. So much has happened, it's kinda crazy.) Anyway difficulties, I also don't have a working computer. How is that possible? I have a used tablet. Its memory is full and it cannot run any programs, (I miss and need Photoshop desperately) only apps. My tablet is essentially a large phone except that my phone runs better. At least I can plug in a full sized keyboard into this tablet. (I did buy a tablet case with blue tooth keyboard but of course I spilt beer on it, killing it forever. No warranty, no money to buy a new one, but this full sized keyboard was only $5 and it has an USB plug. The end result may look silly, but fuck it works.)
I am currently listening to Tame Impala. Say what you will, I like them.
Another difficulty is busyness. I have a new job as a waitress at a popular Sushi restaurant in Columbus. I am currently attempting to write a novel between Spring and Summer 2016. I am an active member of two different comic book groups. I play kickball and dodgeball and sing karaoke every Sunday when it's warm outside. I am attempting to read Infinite Jest by David Foster Wallace, 370 pages in looks like nothing in a 1000+ page novel. I am attempting to make as many mini comics as I can and submit them to anthologies, the same for short stories and short nonfiction. I am running a panel for the upcoming Gem City Comic Con. All of these things I aim to have done before fall 2016. Why? Because I applied for grad school. And I recently graduated college, so this is my little break of time between. That is if I get accepted anywhere.
Any other difficulties? Motivation and distraction maybe. Possible dyslexia, possible ADD.
Whatever I'll try anyway. That's the best any of us can do. To give a genuine try.