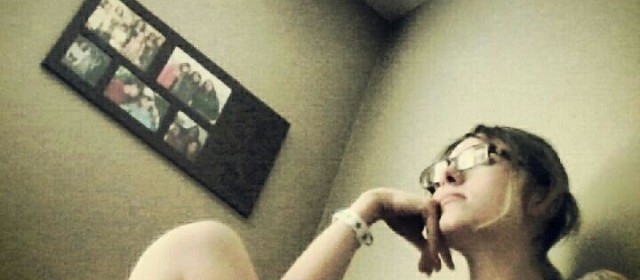 The Blog 2016
Episode 2 some of what you've missed
So what's happened during the two and a half year blog hiatus? Well, I graduated from The Ohio State University. I went through four different jobs. Badtz Maru got into some trouble and decided it was in her best interest to move back to Dayton. Swanky met a guy and fell for him head over heels. She stayed with him through nine months of jail, they called and wrote daily. He got out they moved in together. His stupid dumb dog killed her great grandfathers beloved cat. She bought a house that needs bathrooms, walls, electricity, plumbing and a new roof. Her guy said he could do all that stuff which remains to be seen. Long story short Swanky is my best friend and I think she deserves better.
Motorcycle and Angel got married, got their own apartment together, and created a boy baby human. Angel and Badtz Maru now work together at a call center in Dayton. (That is entirely coincidental.) T-Fish is a carpentry apprentice. Care Bear is going to Electricians school. Cleo in Cincinnati has a good paying job as a receptionist. She seems happy with a new boyfriend and several cats. My sister and Captain Green Coat broke up. The phase of denial is over, they're really over. My family has been broken apart, but life goes on. My sister teaches at a preschool now. She goes to music festivals and travels more. I'm forgetting my nicknames for others, but I don't really see any of the others anymore anyway.
I have some new friends here in Columbus. Many of whom you'll hear about soon enough.
One of the biggest changes is that I am in a new relationship since my former blog posts. I am no longer with Boone. I'm happy to say we remain friends. I'll call my new love Mr. Cool Guy. What to call him for this blog was a huge debate for me. I considered The Painter, or The Poet, or Kerouac, or Velasquez, or Whitman, or Bourbon. But he is more than a painter, a drinker, more than a poet to me. To give him such a title limits him to one aspect. To me he is partner. We live together, first lover I have ever moved in with. We struggle with money, with drink, and with life, but we do it together. Mr. Cool Guy is something I occasionally call him. It's the closest I've never come to using a pet name. See, pet names have never been my thing, it always seemed silly and forced to me, but this one was natural, and it's something only we know, like our own private language. Things haven't been easy and they haven't always been good but the good times are great, and we've both made improvements, we've both been creating again. We support one another, and we love each other, and we have a life together now.
I've gotten many things published in the past year. Actually a bunch of it just being since 2016. I've done several public readings, I've made people cry and I've made people gasp. I've helped run tables for my comic group. I've hosted my own public release show for Melancholy Evil Poptart. I finished MEP for good and I've started on the next big project.
I went to China for three weeks. I watched Snow get married. During the Columbus Comic Crossroads festival last October I met some of my comic book creator hero's. I've attended talks and even marched briefly with a Black lives Matter protest. I've met people in the Columbus queer scene and I've learned so so much about simply being a human being, and being who you are. I've attended DIY house shows where the basement becomes a roaring dance club. I've gone to Anime nights where Japanese cartoons are projected onto a big white sheet in a back yard and sat on the roof of the garage to watch, on other occasions I've gotten drunk and danced in the living room while it played. I've tried new intoxicants in a frat house. I watched Tokyo Godfathers and Akira on the big screen at Gateway Movie theatre. I'm getting along better with my mother now. And I've bonded and become much closer with the fourth sister (technically my cousin) I'll call her Cat.
Columbus comic crossroads, ccx, Columbus ohio