Places people birthdays and beer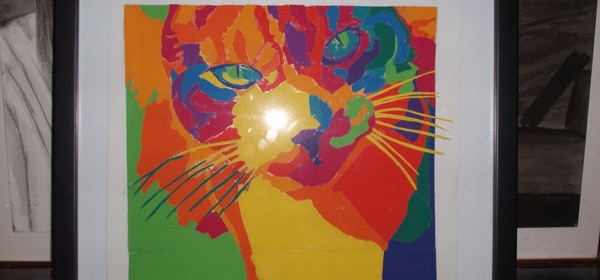 My last few weekends here have been, and are going to continue to be, busy. Hell these last few weeks here are going to be busy.
So this weekend…
Friday I had to go on a picnic with my family. Aunt's birthday. It was just my mother, Rei, my aunt, Grammie and me. I spent much of my time sitting to the side drawing. Rei said it was weird to see me drawing again. I hadn't realized that for some time now I had been drawing very rarely and only under intoxicated conditions.
I've been good, life has been good, everything is moving forward in the good ways. I hope this lasts…
I met up with Boone so he could scan these drawings for me. (Now updated into the portfolio section!)
We got dinner from the Zombie dogz food truck! One of said dogz was topped with homemade mac n cheese (the big thick noodles and real cheese not watery craft cheese sauce) and cracker crumbs. The other had hummus, cucumber, banana peppers, and pine nuts. We split each in half. The bread and dogs themselves were surprisingly nice quality but I guess they ought to be for $5 each. Really yummy and I'm excited to try some of their other dogz.
I lefts Boones by 10 and met up with the Huber kids at Swankys house. We all rode out to Scene 75. It's similar to Dave and Busters with games and restaurant but it also has go carts, mini golf, laser tag, bumper spin things? And a massive bounce house with slides. Myself and several others were most excited about this bouncy bouncy housey. Unfortunately due to wandering and people doing go carting we didn't reach the bouncy corner of awesome until after 11 and apparently that corner of the world closes at 11. Something about not enough people come there later in the night.
I mini golfed in backlight under the sea. I haven't mini golfed since middle school, I'm serious. I like knocking golf balls through shark's mouths and under happy swimming turtles. I wasn't great but I only cheated twice and nobody kept score.
Bumper spinners were fun. At points they seem to spin you for no reason at all so I'd throw my arms up and enjoy the dizzy.
We wandered the outdoor volleyball court feeling the soft sand engulf out feet. I made a face sculpture in the sand which Swanky and Angel stepped on before I finished. They've been hanging around Motorcycle too much maybe. I asked them why they hated me which is my typical response to such things.
We went to Wings which miraculously didn't have a cover. Boys played corn hole and we watched from a distance analyzing Collins attempt to pick up chicks. More met us at this bar and several of us ran into people we knew including me seeing a certain short Italian from my Kettering days.
As the bar was closing they wanted all beers drank. There was a full glass of beer unclaimed so I called dibs and was suddenly forced to chug. The waitress stood there waiting on me. I am not an avid beer drinker. It's my cheap and I know I won't get wasted option nothing more. Metal and Angel cheered Chug chug at me. I had to stop and burp three times but otherwise I chugged that beer straight down.
Angel and Motorcycle gave me a ride home since Swanky left a little early. I passed on video games late into the night but later I hear that Fuzkins who lives with Anime was pissed at not having at least been invited despite work and decided to wake everyone up by playing What's Eating Gilbert Grape extremely loud. The imagery of this greatly amuses me.
Saturday Angel, her littlest sister Tiny, Swanky and I went shopping at the mall. I quickly remembered why I don't like the mall. Aside from Bleeehhh, It's a bummer to be reminded that I have no money to spend and how I never have really and it feels like I never will. There is a financially stable world of existence that seems so close I can walk angst it, and yet to hold it in my hands seems an impossible dream.
Saturday evening I met up with Cleo for her birthday. Four of us sat outside at a table Dublin Pub in Oregon district. We played with a little soccer bouncy ball most of the time. It wasn't an awkward time passer though. This was genuine fun. Afterword's we walked Oregon Dist. I bought a legit vintage sailor shirt (so excited) and then we walked down by the river.
Got through a cops check point. Terrifying!
The others went their own way and Cleo dropped her car off.
I drove Cleo and myself out to Little York Tavern where we met with the Huber kids. Cleo got drunk and danced and I danced too and Swanky danced and everyone had fun and it was a genuinely good night and probably the most sober fun I've had in quite a while.
There was another birthday girl here the girl was hitting 21 this very night. She was extremely drunk and married. I guess Swanky and Princess met her in the bathroom where J-Rabbit began singing happy birthday and 6 girls together from the sink and stalls all also joined in with the song.
This poor girl however ended up having a rough night. Some stupid drunk guy tried to kiss her and then he was being pushed to the ground by some guys. He stood up again but was then head-butted hard. All this had happened directly in the middle of the guys corn hole game. The people involved and watching the semi fight barged between our group and it took about ten minutes for the chaos to clear up.
More dancing. Swanky and Cleo getting wasted. The girls forming a kicking line.
Cleo and I talked about our pet cats for about twenty minutes as Angel and Care played pool.
The outside is a swell of heat and a pool of human beings. Push and squeezing through the crowd to find our way back to the corn hole.
Dancing to Come on Eileen singing the lyrics, I can't say for sure we distracted the boy's game but I hope so.
Swanky drinking half a pitcher of beer straight from the pitcher.
Last call music stops. The background bouncy tunes are replaced by a sea of voices that spike and slur into a mixture of conflicting noises.
Suddenly the birthday 21 is yelling and I am inside a crowd of people. There are men yelling and I see body's fly backward. The whole crowd backs up. Cleo and I are drowning in the masses as the birthday 21 is yelling from somewhere within the thick of the throng. Another girl yells and then a couple guys are screaming. People keep telling people to drop it and leave.
Cleo and I are on our own and the crowd is pressing in upon us. I notice that all our people have moved back into the tables away from the crowd. I decide we ought to head that way.
Boyd is upfront and quickly tells us to get behind them in the little gap behind the tables. This is where Swanky Angel and Princess are. Cleo and I join them and it is then that I realize we females had been corralled into a corner for protection. The guys had formed a sort of barrier before us. Boyd had the lead of it and I wonder if some of that was from military training. Motorcycle was near him if I remember correctly and the others were spread out around from there. Swanky high fives Princess for having caught herself a good one and then catches birthday 21 as she walks to her ride. She was on the outside so they had to lean over the fence in this final hug goodbye. Apparently in that last fight she had been hit in the face by some guy. Her friends lead her away. She had no visible blood or bruising.
Once things have cleared we all head out to our cars.
We ate at Stake N Shake. I tried all three breakfast tacos. Beans and cheese is the best but then is that really breakfast? Some really ghetto bitches make fun of something Swanky said and she's drunk and it gets to her. The ghetto bitches talk up Toledo and yell at the server from across the room. I'm serious this rude loud mouth girl yelled multiple times about wanting her burger she's hungry and tired of waiting.
I gave Collins some girl advice but I really do think meeting girls at bars is not what he should be doing. He's a nice guy and you don't meet nice girls at bars.
We talk of some various things and those who need to sober up.
I drove Cleo home (We saw a wild fox sniffing someones trash!) and we all called it a night.
Sunday was fairly uneventful. I haven't had any sort of Fathers day obligations for many years now. Met the horses Swanky grooms for her aunt, ate catfish, read book, browsed Reddit. Oh what an exciting life.