The past week and my life in Columbus Ohio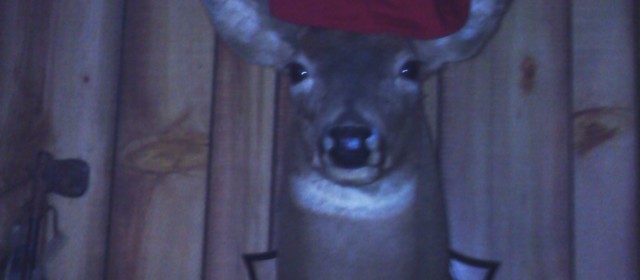 So not this last Saturday but the Saturday before that Motorcycle and Angel helped me to move my stuffs to my new apartment here in Columbus. It feels like so long ago now.
It rained. We got lost. I live in a labyrinth.
We ate sushi outside on the edge of a stone structure. I live within walking distance of a Japanese grocery store. The drive was cramped. I distinctly remember looking back at poor Angel squished next to the dusty legs of my art desk.
The party that night was fun. I've developed a habit of staying up until the break of dawn with the boys. There were fireworks of Illegal quality, ducks (I'm serious Sullivan's family has pet ducks) a pack of seven little yapping dogs who bite and snap at your ankles anytime you walk across the living room floor, smoked deer meat, beer, sparklers, meat loaf baked into zucchini, and an orange cay named Tommy.
There may be some tension between Dr. OK and Swanky. I don't think he realizes his own behavior, he is perhaps oblivious.
The following Sunday I was too hung over to drive back home so I had another day in Dayton.
Monday I spent putting stuff away then I hung out with Badtz Maru. She's doing the sober thing which is really good actually. She put on face paint like a warrior Japanese bear and wore blue fake hair extensions as we walked down Fifth Street. I gave myself a single red star on a cheek and otherwise was nothing special.
Tuesday I did a walking tour of Fed Ex.
Wednesday I went back to Fed ex for an interview that I felt went well. Then I drove back to my moms house in Dayton Ohio. The home was empty aside from the cats who at seemed happy to see me. My mom came home and made dinner for me too. That evening was the wake of a good man I once knew.
Thursday I popped into his funeral but could only stay for the first twenty minutes. Then I drove off to Lexington Kentucky. I'd never been to that city before in my life. I hung out with these two dudes I met via a message on the facebook event page saying that I was going alone "anyone want to make friends?" They were cool both from Cincinnati. We ate at Buttrubbin BBQ which was as delicious as it was charming and cute. After that we went to the convention center for the Neil Gaiman book signing event. More on this later. It was awesome and fantastic and hell yeah forever.
Friday I hung with my mother and Rei. We hiked at Cox arboretum in Dayton. Was nice. Friday night it was yet another party but this time at Anime's house. I did decent at Beerpong but outdoor weather creates an interesting challenge. At one point I had managed to convince all the guys to go with me to Bunbury the following day but everyone dropped out as soon as I told them it cost money.
Saturday was Bunbury more on this later. Also awesome and hell yeah forever.
After Bunbury was yet another party. This party was back to Sullivan's house. We had beer pong and pool and we were up just hanging out well past sunrise. In the morning Sullivan, Cuddles, Dr. Ok, Motorcycle and me all went out to some local park. We had fun climbing on equipment, swinging and hanging out. I almost fell into the creek.
Sunday was sleeping until 3. Swanky seems depressed. I drove back to Columbus shortly after dinner with my mom. Miku seemed half ready half unaware of the situation. She mewed a lot on the drive over.
Monday I bought some stuff at Meijer and set up an internet plan. I hung out with Badtz again going to her house to use her internet then driving her to her school for a math test. After that we went to my apartment and we went swimming in the pool at my complex. I made us potato, onion, cheese wraps for dinner and it's a lot more fantastic than it sounds. It seems like me and Badtz hang out on Mondays which is fine and it's good we aren't getting in trouble anymore however I need friends for all days of the week. As much as Miku tries she just doesn't cut it.
Tuesday is today. I wrote up an article and then several article proposals. I made some resume copies, and I hit the bank. I came back here and I've been goofing off ever since.